craftmanship
Artisanal Excellence
Discover the artistry behind Oswald & Grey. Our expert craftsmen select the finest materials with care and skill, transforming them into exceptional objects of olfactory art.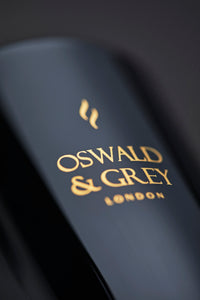 quality
handmade in england
Our commitment to quality begins with sourcing the finest ingredients from around the world. We use 100% soy wax and meticulously handcraft each candle with Egyptian cotton wicks. Our glass containers, designed and commissioned in Murano, Venice, showcase our dedication to timeless elegance. Every step of our manufacturing process takes place in our Harrogate workshop, located in the picturesque town of Harrogate, UK; where our skilled artisans have mastered the art of candle making.
packaging
beautifully presented
At Oswald & Grey, we believe that the fragrance experience extends beyond the scent itself. Our meticulously crafted packaging is designed to create an extraordinary journey from the moment you receive our products. Each box and container is a masterpiece, thoughtfully constructed to enhance your sensory experience and ignite anticipation. From premium materials to precise construction, our packaging reflects our dedication to your journey.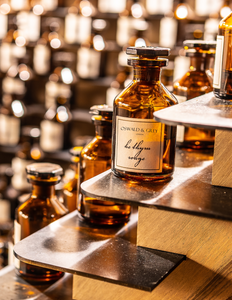 fragrance
Elevating the Senses
Nestled in the enchanting region of Grasse, France, our scents are born. Led by founder Isa Harrington-Johnson's boundless passion for fragrance, we create captivating compositions that transport you to remarkable realms.
Guided by expertise and a deep understanding of scent composition, our perfumers meticulously select each note. Balancing natural essences and innovative compounds, they craft timeless symphonies that evoke emotions and stir memories.
Immerse yourself in extraordinary olfactory experiences.
"
Artistry meets expertise. Every detail meticulously crafted. A testament to our pursuit of perfection.

"